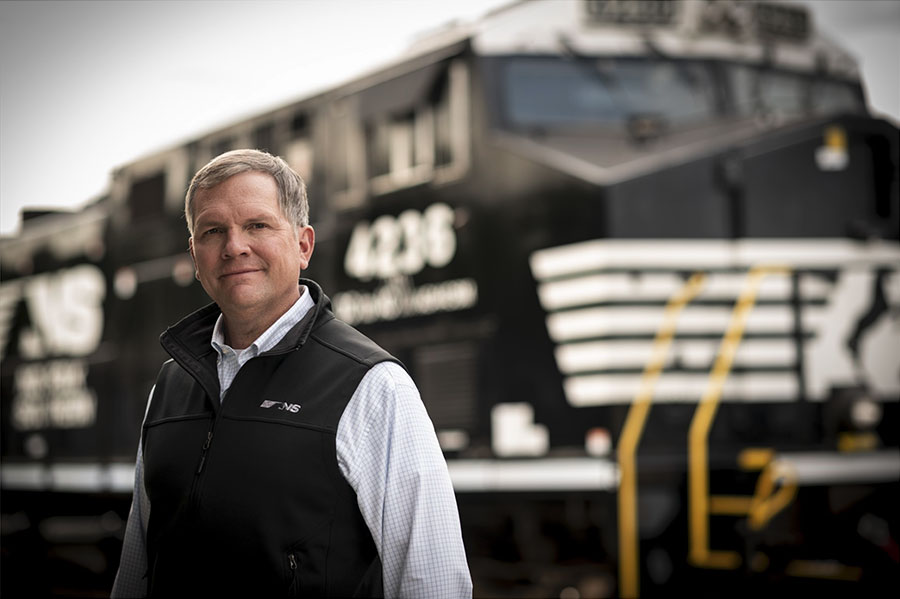 Innovator of the Year 2023
RailTrends is thrilled to announce that Norfolk Southern Corp. President and CEO Alan Shaw is the 2023 recipient of the Railroad Innovator Award, in recognition of his outstanding achievement in the rail industry.
"After seeing Alan at Norfolk Southern's investor day this past December, I instantly thought of the Railroad Innovator Award," says transportation analyst Tony Hatch, RailTrends' program consultant. "He talked about managing through a cycle and thinking longer term — a more balanced approach to service, productivity and growth ... Alan's looking ahead. Other rail leaders are, too, but he was the first CEO to crystallize it."
"From articulating his vision of what a better way looks like going forward to the NS response in East Palestine to the commitment to doing the next right thing, Shaw continues to demonstrate he and his team are charting a different course," says Progressive Railroading editor Pat Foran, who will present Shaw with the award at this year's conference.